12 Aug
by motownspeed
Towing drivers are seen as heroes by drivers who are caught up either by accidents or car malfunctions. That is why starting a towing company can be quite rewarding. The process though requires some legal documents from the desired state government. Also, to start a towing business requires capital. Hence you can decide to seek help from institutions which offer financial help such as banks. Moreover, the following are also considered when opening a new towing business.
Registration is needed to start a towing business

Each and every business must register with the state of choice. A business structure is defined by three structures; doing business as a sole proprietor, limited company or a corporation. It is advisable to speak to a tax advisor and seek advice on the best structure which suits and protects you.
Towing in San Francisco is a busy business due to how densely populated the city is, as well as how many vehicles are on the streets. Many towing companies are in business due to the amount of cars that need to be towed. Its an expensive business to run, and not everyone can run a business legitimately, and pay all the fees. Auto Towing is one company that stands out from the rest. They are only one of two companies that provide heavy duty towing services in the city, and also have full insurance, and coverages to cover everyone involved. They can also be found to be registered with the state of California. This is just one example of a company that is doing business the right way, in one city. Just make sure if you hire a tow company , that you make sure they are legal in every aspect.
Driver's licenses
Check with the motor vehicles department for driver's requirements before obtaining the licenses. Further, ensure that the before hiring drivers, they have met all the requirements and passed all the screenings that may be required. Additionally, they should have a clean driving license. Depending on the state, some may even go an extra mile of doing a background check on drivers.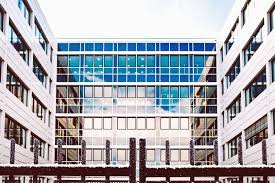 Acquire a tow truck
You can opt to have new or used trucks. Go for the type of trucks you want for your business. If you opt for new towing trucks, this will make you stretch your muscles a bit. However, most truck dealers offer financing options and you can consider the options. Small business loans can be of great help if you are planning to acquire several towing trucks.
Permits are required to start a towing business

Almost every state requires any business to have a permit. Therefore, a towing business is not exceptional. For you to obtain the permit, you need a general and commercial auto policies to cover the potential damages that might occur in an at-fault accident, loss of customer property, vandalism, and theft which were not intended. Further, if you intend to work across state lines, check whether you need a secondary registration either from your state or the bordering one.
Partnership
Partnering will help you create a network and this will highly promote your business. Further to this, you can partner with companies which offer emergency road assistance like AAA. To strengthen your partnership, at least make some donations. For instance, car donations can work well in creating partners and advertising your fleet. Remember, the more partners you make, the faster your towing business will grow
If you happen to be someone that got your car towed and stubled accross this article coincidentally; you might want to read our article about getting your vehicle out of impound.